Kawasaki Disease
If Kawasaki Disease is not recognized and appropriately treated within 10 days, the risk for permanent heart damage increases. Early treatment is effective in preventing this, but first Kawasaki disease must be recognized.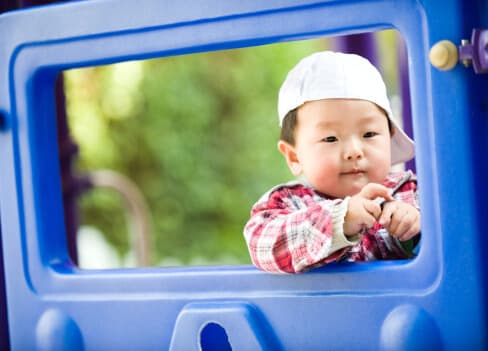 Question
Last spring my toddler came down with Kawasaki's disease. We are very lucky, because his pediatrician recognized his symptoms on the 5th day and he was treated. Six months have passed, and there are no signs of heart involvement. I've joined the Kawasaki family support list on-line, and unfortunately there are many families out there that were not as lucky as us. When doctors don't find the diagnosis in time and treat with IVIG, the risk of heart involvement increases. There are some families whose children have DIED, because they didn't get therapy. This disease also seems to be becoming more common.
When my son had the first signs of the disease, I searched through all my children's care books and internet Web sites to see if there was any information. The only mention of Kawasaki's that I saw was in "What to Expect" and that mentioned that it happened primarily to Japanese/Asian descent children (my son is blond/blue-eyed). I realize that you are very busy and there are many questions like this directed at you, but please consider putting in an article on Kawasaki's. Your advice may convince someone to take their child to a doctor or prompt a doctor for a diagnosis that could save a child from having a severely damaged heart. Thanks!
Fairfax, Virginia
Dr. Greene's Answer
A 3-year-old boy who loves trucks and ice cream is acting more irritable and easily frustrated than usual. Is this a phase–an echo of the "terrible twos"–or might he not be feeling well? Mom decides to check his temperature and can tell he is hot when she touches him. The thermometer shows a fever of 104 degrees. Is this a virus? Or might he need an antibiotic? A "quick" trip to the doctor's office, an hour in a waiting room crowded with sick children, and she has the answer–she thinks.
Her son's throat was red, and the glands in his neck were swollen, so the doctor started him on some amoxicillin. No strep test was performed. Ibuprofen (Motrin) brought the fever down, but every time the ibuprofen wore off, the fever came back. When Mom called to report this, the advice nurse suggested waiting a couple more days for the antibiotic to work. Two days later, another phone call prompted a switch to a stronger antibiotic.
But this child didn't have a throat infection; he had Kawasaki disease.
Kawasaki disease is an uncommon but important cause of fever in children. It was first noticed in Japanese children following World War II. While it is more common among the Japanese, we now know that it occurs in all racial groups, primarily in children younger than 5 years of age. Sometimes Kawasaki disease appears in clusters of children, suggesting that infectious organisms may trigger the condition.
What is Kawasaki Disease?
Kawasaki disease is an inflammation of the child's blood vessels. The most important blood vessels involved are those of the heart, including the coronary arteries. Kawasaki disease has become the most common cause of heart disease in children born without birth defects. If Kawasaki disease is not recognized and appropriately treated within 10 days, the risk for permanent heart damage increases.
Children can die from heart problems during this illness. They can also die from heart attacks later in childhood or as young adults. Early treatment is effective in preventing this, but first Kawasaki disease must be recognized.
How is Kawasaki Diagnosed?
There is no specific blood test for Kawasaki disease. The diagnosis is based on symptoms.
The disease is also called mucocutaneous lymph node syndrome because the classic symptoms are in the mucus membranes, skin, and lymph nodes. At an international symposium in Tokyo, expert participants agreed on a definition for Kawasaki disease:
A. Fever lasting for at least 5 days.
B. Presence of any four of the following five conditions:
Red eyes without discharge.
Changes of the mucus membranes of the mouth, including red throat or red and/or dry and cracked lips, or strawberry tongue (a white coat on the tongue through which swollen red bumps protrude).
Changes of the hands or feet, such as swelling and/or redness and/or peeling of the skin, usually beginning around the nails.
Rash on the trunk. May take many forms, but without blisters. Perhaps also present on the limbs or face.
Swollen neck lymph node or nodes.
C. Illness not explained by another known disease.
Other Kawasaki Symptoms
Almost all children with Kawasaki disease are quite irritable. Because blood vessels throughout the body can be affected to varying degrees, many other symptoms might or might not be seen. These include diarrhea, vomiting, abdominal pain, cough, runny nose, headache, arthritis, burning urination, mouth sores, sensitivity to light, nerve weakness, confusion, or seizures.
Even though the official definition of Kawasaki disease sounds straightforward, the diagnosis is not so simple. Any child who meets the criteria has already had Kawasaki disease for at least 5 days. Experts recommend initiating treatment before this time if the other criteria are met. One test can be quite helpful if Kawasaki disease is suspected. An ultrasound of the heart that shows coronary artery involvement is highly suggestive of the disease. A normal ultrasound does not rule out Kawasaki disease, however.
Here's the sobering part:
Some children with Kawasaki disease do not have the symptoms in the definition. The younger they are, the less likely they are to have a classic case–particularly if they are less than a year old.
Some children with prolonged fever and no other symptoms have been found to have the coronary artery aneurysms of Kawasaki disease. All children with Kawasaki disease have a high, sustained fever (as far as we know–of course, those are the only ones who get the ultrasound to check). Almost all are quite irritable. Because untreated Kawasaki disease can have such serious consequences, experts agree that Kawasaki disease must be considered in all children with unexplained, prolonged fevers.
Outcomes for Children with Kawasaki Disease
The good news is that Kawasaki disease usually responds dramatically to therapy with intravenous gamma globulin (IVIG) and high-dose aspirin when caught in time. Recovery is usually complete. For this reason, making the correct diagnosis is very important.
References and Resources
Shulman, Stanford T.; Bass, John L.; Bierman, Frederick, et al. Management of Kawasaki syndrome: A consensus statement prepared by North American participants of the Third International Kawasaki Disease Symposium, Tokyo, Japan, December, 1988. In: Pediatric Infectious Disease Journal. 1989; Vol. 8, No. 10. pp. 663-667.
Get Dr. Greene's Wellness Recommendations