Awards
Healthline Best Blogs Healthline editors carefully select the most up-to-date, informative, and inspiring blogs that aim to uplift their readers through
Awards for DrGreene.com

Healthline Best Blogs
Healthline editors carefully select the most up-to-date, informative, and inspiring blogs that aim to uplift their readers through education and personal stories. DrGreene.com is proud to be included.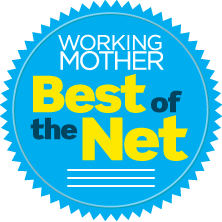 Working Mother: Best of the Net
Working Mother Magazine gave a big shoutout to DrGreene.com included us in their Best of the Net Awards. They say, "We love what you're doing to support women and moms, and we're huge fans!"

Top Pediatrics Blog award in the Medical category
This award highlights the very best blogs about pediatrics on the internet as selected by a panel of judges. It is designed to thank the authors for their contribution toward the world wide web.

Red tricycle Totally Awesome Awards: Winner Best Medical Advice Site
This people's choice award was given to DrGreene.com for providing a foundation of knowledge to help families during their day to day and additional insight into making changes that will limit our families' exposure to harmful environmental dangers in our everyday lives.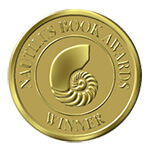 Nautilus Book Awards
Dr. Alan Greene's highly acclaimed primer for raising healthy kids, Raising Baby Green: The Earth-Friendly Guide to Pregnancy, Childbirth, and Baby Care, received the highest honor from the Nautilus Book Awards, which recognizes books that contribute to positive social change.

Aesculapius Award: Best Health Site on the Internet
DrGreene.com received the Health Improvement Institute's top honor, the Aesculapius Award for the best health site on the Internet. The award is given based on the findings of a panel of judges representing the healthcare, web publishing, and multimedia fields evaluated entries. Judging is based on factors such as usability, design, innovation, content and credibility; capturing and use of visitor feedback; readability and aesthetics; and performance objectives and accomplishments.
Huddler: Green Options
Huddler provides green product and web site reviews, discussions, news and more. So it's no wonder they love DrGreene.com.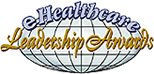 eHealthcare Leadership: Best Health/Healthcare Content
DrGreene.com received a Silver Award from eHealthcare Leadership for Best Health/Healthcare Content among Consumer Health Sites. The judging was based on how extensive, balanced, up-to-date, well-organized, and credible the information is on the site and if the materials can be tailored to individual needs. The Gold Winners were Kaiser Foundation Health Plan for kaiserpermanente.org and Healthology.com.

Yahoo! Internet Life: #1 Resource for New Parents
Yahoo! Internet Life — Dr. Greene's HouseCalls is proud to have earned a rating of Four Stars and to be ranked #1 in the Resources for New Parents category by Yahoo! Internet Life.

Ferguson Report's Distinguished Achievement Award
DrGreene.com has received The Ferguson Report's Distinguished Achievement Award for outstanding contributions in consumer health informatics and online health. This award is presented to those doing the most important and meaningful work to advance the field of online consumer health.

PediatricNeurology.Com: Outstanding Site
PediatricNeurology.Com promotes responsible and comprehensive information on topics related to pediatric neurology. We are proud to provide our Outstanding Site award to DrGreene.com as an amazingly extensive and helpful resource for parents.

New Reader's Digest: The Editor's Choice
The Editor's Choice — From the New Reader's Digest, this is a prestigious award, granted to sites with outstanding content. Their slogan is "100,000 flowers out of 6 million weeds." Dr. Greene's HouseCalls is pleased to have received this stamp of approval!

Achoo: Site of the Week
Achoo is a medical search engine that acts as an information resource for the medical community and all other Internet users interested in healthcare information. Dr. Greene's HouseCalls was the first pediatric web site to win the site of the week award.

Snap! Online: Best of the Web
DrGreene.com has been named "Best of the Web" in the Health Channel by the editors of Snap! Online. According to the people at Snap! Online, HouseCalls was chosen because it outshines the competition. They specifically selected this site because it is updated frequently, is maintained in fine working order, and "stands head and shoulders above the rest."

Parentsroom: Excellence
DrGreene.com is the recipient of the first Parentsroom Parenting Chat and Parenting Resource Page award for excellence. DrGreene.com was selected because of its useful content, professional look, and easy navigation.

Tufts
The reviewers from Tufts say, "Dr. Greene provides thorough, thoughtful. Key subjects covered at date of latest review: breastfeeding, vitamins." Of course, we provide so much more that those two subjects, but appreciate the nod.

ParentsDirect.net
According to ParentsDirect.net, "DrGreene.com has thoroughly impressive content about children's health resources." Oh, yeah.

Lightspan Study Web: Academic Excellence
DrGreene.com has been selected as one of the Net's finest informative web sites and is included in StudyWeb's listing of educational links.

KidSites.com Approved Sites
The good folks at KidSites say, "Dr. Greene provides thorough answers to your pediatric questions. A few of the many topics he covers include bed wetting, ear infections, nutrition, and parenting. Other sections discuss the stages of childhood development, and provide helpful tips and facts."

From Liam: "My Mummy thinks your site is great."
"My Mummy thinks your site is great and she spent ages there getting lots of advice. So I am sure she will be there lots now… Thank you for visiting my little corner of the web :)" –Liam

Netscape's Top Ranked Children's Health Site
And a blast from the past …. Netscape's Top Ranked Children's Health Site — "Dr. Greene's HouseCalls Super searchable pediatric Q&A with Dr. Greene, and useful articles on keeping kids healthy and strong."