University of Washington Study: Organophosphorus pesticide exposure of urban and suburban pre-school children with organic and conventional diets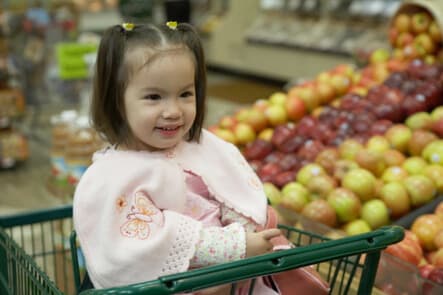 We've known from earlier studies that pesticides and toxic chemicals aren't just in the environment – but get into our developing children's bodies. Some kids have high levels and others quite low. What's different between these kids? Is there anything simple and practical that parents can do to lower their own children's risks? In this study children were divided into two groups: those who ate mostly conventional foods and those who ate mostly organic foods. All urine for 24 hours was collected from each child. Children who ate conventional diets had mean pesticide concentrations in their urine 9 times higher than the children who ate organic! Their levels indicated that they had exceeded safe exposure levels set by the EPA and were at increased risk to their health. By contrast, those children who ate organic foods were well within the EPA levels deemed to cause negligible risk. Feeding children organic foods is something simple and practical parents can do right now to protect their children and help them build healthy bodies.
Notes
Work was done at the Department of Environmental Health, School of Public Health and Community Medicine, University of Washington.
Published October 2002.
Work was published online in Environmental Health Perspectives, the journal of the National Institute of Environmental Health Sciences, NIH. (www.ewg.org/).
Major Recent Studies
Get Dr. Greene's Wellness Recommendations