Thermometers, Hatters, and ADHD: Mercury and Children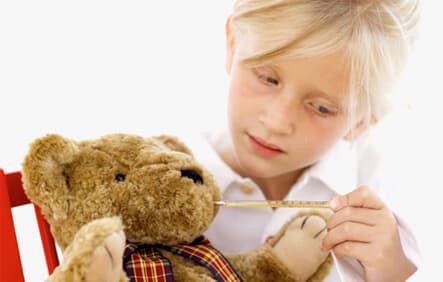 The American Academy of Pediatrics (AAP) issued a July 2001 report urging parents to remove mercury-containing thermometers from the home. Physicians should lead the way, by retiring mercury-containing blood pressure meters and thermometers.
We've known for a long time that exposure to high doses of mercury can lead to permanent brain damage (the reason Hatters went Mad). Why the recent concern? A well-designed, prospective study carried out on the Faroe Islands found subtle, but significant effects of mercury even at very low exposure levels. The higher the mercury found in children's cord blood and hair, the worse their memory, attention, and language skills — even at mercury levels once considered safe. Motor skills and visual-spatial abilities may also be affected even with low-level exposure.
Thermometers are a risk – but only if the glass breaks (and the mercury is ingested or the vapors are inhaled).
Get Dr. Greene's Wellness Recommendations