TEDx Berkeley: Why Be Normal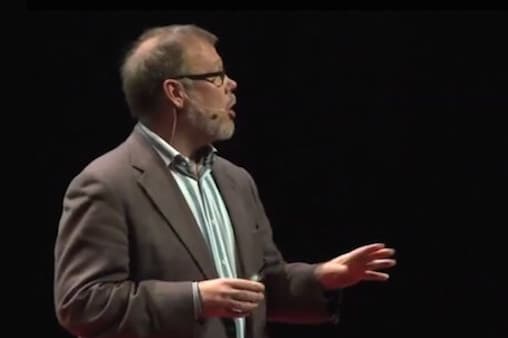 I can virtually guarantee you, somebody you love has this problem — high blood pressure.
1 in 3 people in the United States has high blood pressure and it tends to be even higher in developing countries. Tackling this one problem, in all likelihood, is the single thing you can do to extend quality years with the ones you love.
But there's a larger question here. Why is a pediatrician talking about high blood pressure?
When I started training it was rare to see a child with high blood pressure, high blood sugar, or high cholesterol, or high triglycerides, or a waist size over 36 or 40 inches — all conditions of middle age or the elderly. Today 2/3 of American kids already have at least one of those conditions. 1 in 14 kids ten to fifteen years old already has evidence of hardening of the arteries from high blood pressure. By the time they're 20, 1 in 7 will have signs of hardening of the arteries.
But it hasn't always been this way. As recently as 20 years ago, it wasn't this way. What ever has changed, we know it can't be our genes, because genes don't change that quickly. But what is it?
Watch this video to find out what's caused the change and what you can do to reverse this disturbing trend.
Will you join me in the fight against high blood pressure? If so, take the first step — get a devise to measure your blood pressure and do it daily.
And share this video with those you love. Together, we can turn the tide.
Get Dr. Greene's Wellness Recommendations