Teen Vaping: "I Did Not Have Sexual Relations with That Woman"
Recently, I sat across from an accomplished high school athlete who had just told me that he did not smoke and had not used any drugs. But when I asked directly about whether he vaped he openly said, "Of course!" He went on to explain that vaping isn't smoking, isn't unhealthy, and that THC is natural, not a drug.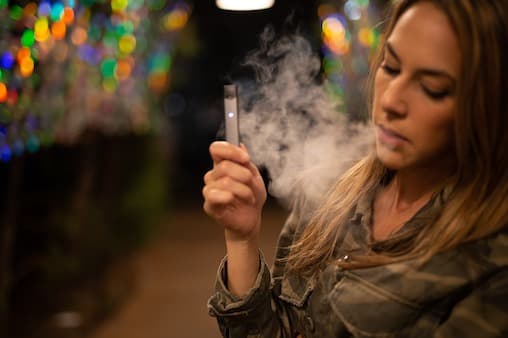 By some reports, as many as 20 percent of high school students vape. And they often begin in middle school.
Juul is the top-selling e-cigarette brand (and very cuul among kids). A single Juul pod can contain as much nicotine as a pack of 20 regular cigarettes. Nicotine harms the developing adolescent brain. Moreover, e-cigarette aerosol is not harmless water vapor. It's a chemical cocktail that's inhaled deep into the delicate lungs. We don't yet know the long-term effects.
The Tip of the Teen Vaping Iceberg
CDC is in the process of investigating multiple cases of severe pulmonary disease in people who use e-cigarettes. Some of the cases have been in people vaping THC; others in those who only vaped nicotine. Many have been hospitalized. Some have been placed on ventilators. The death toll is climbing.
Anyone who vapes who develops respiratory symptoms (cough, shortness of breath, chest pain) or GI symptoms (nausea, vomiting, diarrhea) should seek medical attention promptly.
The CDC has issued an official warning against using bootleg, street, or modified vaping products of any kind. They now advise that youth, young adults, and pregnant women should not use e-cigarettes of any kind.
The FTC, FDA, and several states attorneys general investigating Juul for the marketing conversations it may be having with our kids.
The Long Tail of Teen Vaping
Of the millions who vape, the numbers reported by the CDC are very small. But milder damage may be far more common than we yet realize. It's not clear whether the damage is from contaminants or the vaped compounds themselves. These details are an important reminder that e-cigarettes are still new products whose health impacts are only beginning to be understood.
It's time for us to have direct, respectful, and engaged conversations with our kids about vaping. Learn from them what they think and emphasize that they are the ultimate arbiters of what they put in their bodies. The CDC investigation is a great place to start the conversation.
Get Dr. Greene's Wellness Recommendations