The Next Step in Clean Hands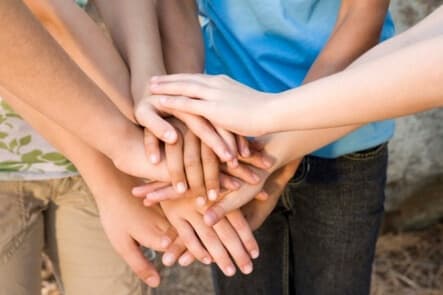 Dr. Greene's take on clean hands…
In major US cities 85% of adults are now washing their hands after using public restrooms, according to a 2010 study where disguised researchers observed the washing behavior of 6,028 people at two train stations, a sports stadium, a museum, an aquarium, and a farmer's market.
This is an increase from 77% in 2007 and the highest number percentage since such studies began in 1996. Not surprisingly, women do a better job than men (93% vs. 77%) – but men are getting closer, with both genders having improved significantly (from 88% vs. 66% in 2007).
The report notes that Chicago and San Francisco had the highest rates while New York had the lowest. But I wouldn't make anything of that. The venues in each city were different. It's not hard to imagine finding a different slice of life in the restrooms at Chicago's museums or San Francisco's Ferry Building Farmer's Market than you might find in the public restrooms of Grand Central Station in New York.
But, thankfully, everywhere the rates were going up.
Take Home Lesson #1: A new focus
To me, this is a very exciting study. It suggests we have a large opportunity to prevent the spread of illnesses this fall and winter. Why? It appears that communication efforts have been very effective at raising the actual hand washing rates after toileting to the highest ever. It's time to change our focus: nearly two-thirds still don't clean the hands after blowing the nose, sneezing or coughing.
Similar improvements in this area could be powerful in helping to break the chain of contagious contacts. Another major opportunity is clean hands and surfaces before, during, and after preparing food.
It's time for a major refocus of conventional hand washing advice. It's not just after the bathroom and before eating anymore.
Take Home Lesson #2: Acknowledging the gap between what we say and do
In addition, this study suggests that there's still a big gap between what people say they do about hand washing and what they do when they think no one is watching. To narrow this gap we need to make hand cleaning an easy no-brainer.
Washing hands with soap and water for twenty seconds is a great way to clean, especially after the restroom and before eating, but people are unlikely to do this after each sneeze or cough. Or to clean countertops and tables this way while preparing food.
Take Home Lesson #3: Easy, natural solutions
This is where portable instant hand sanitizers, disinfectant sprays, and disinfectant wipes can play a big role. I'm glad they are available with an active ingredient like Thymol that can kill 99.99% of germs naturally.
I blew my nose once while writing this blog post. I didn't have to think twice, because I now keep some of the hand sanitizer on my desk so that I can have clean hands without taking a break.
Let's build clean into the routine.
Get Dr. Greene's Wellness Recommendations