Snow Sledding Safety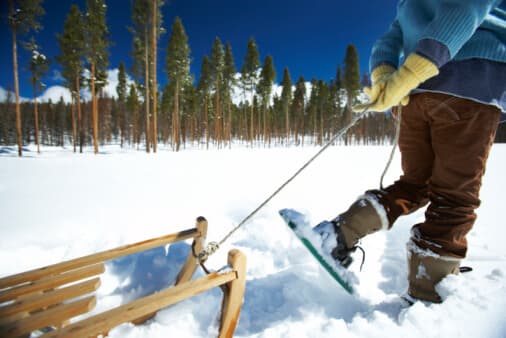 I well remember speeding down a hill near my childhood home on my trusty sled. Two suggestions can make this thrill a safer one for kids.
When the snow falls, your child's bike helmet should become an even more important sledding helmet (over a warm hat). This simple addition to the sledding adventure can save your child's head now (and perhaps prevent Alzheimer's later).
The other tip: enjoy the snow with your child! According to a 1999 study by the American Academy of Orthopaedic Surgeons (AAOS) and the US Forest Service, adult involvement dramatically slashes the sledding injury rate.
Make safe snow memories together!
Get Dr. Greene's Wellness Recommendations