School Fuel: Homework for Parents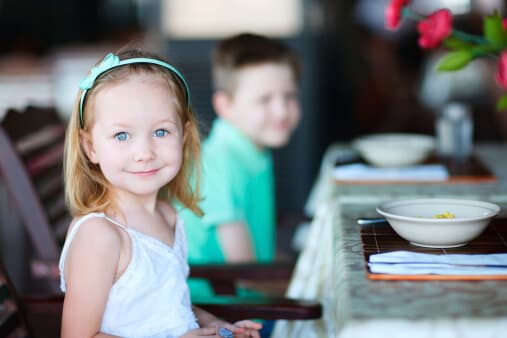 Kid's brains are high-performance engines, and if we want them to do their best in school, we need to provide them with clean, high-quality fuel. For growing children this means a balanced diet of delicious whole foods, grown in a nutrition-enhancing way without toxic pesticides , and prepared in an appealing manner that also preserves nutrients.
As a pediatrician, it is my strong conviction that kids need and deserve a healthy breakfast before school. Several studies have shown that a good breakfast can result in better academic performance in the classroom and higher standardized test scores in math, reading, and vocabulary17.
And the need for quality food doesn't stop when your kids leave the house in the morning. Each child deserves to have a balanced, nutritious lunch at school, each and every day. Organic dairy products, proteins (beans, nuts, eggs, or lean meat), whole grains and fresh fruit and vegetables are all recommended parts of the school lunch curriculum.
What can you do as a parent to make this happen? Here's your homework:
Model healthy eating and drinking behavior for your kids.
Start each day with a healthy breakfast with your family (and when possible, end each day with a shared sit-down dinner).
Pack healthful lunches with less-processed, organic foods.
Ask and research what your kids are served at school. Take a field trip to the lunchroom if you can, to observe and sample the lunch options.
Show and Tell – Share your concerns about school food with administrators, school boards, politicians. They need to hear from you to make healthy food a school policy priority. Use your voice and your votes to make a difference.
Solid science has shown that food affects kids' memory, attention, and cognitive skills. Even whether or not they eat breakfast changes their test scores. What they eat, how their food is grown, and how their food is processed can all help their brains to operate at their very best. Let's give our kids the edge they deserve.
Read More From This Series:
Part 1 – Brain Food For Your Kids: How Do You Score?
Part 2 – From Backyard Gardens to Kindergartens
Part 3 – Brain Building
Part 4 – How is your food grown?
Part 5 – Antioxidants – Extra Credit
Part 6 – How Our Food Is Processed
Part 7 – Refined Sugars and Flours
Part 8 – School Fuel: Homework for Parents
Part 9 – How Much Does a Child Need Each Day?
Get Dr. Greene's Wellness Recommendations