SARS – A Worldwide Threat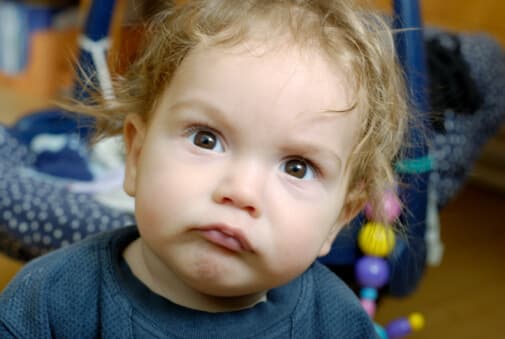 The World Health Organization and the U.S. Centers for Disease Control and Prevention have begun issuing alerts about the outbreak of a contagious, virulent pneumonia now named SARS (Severe Acute Respiratory Syndrome). The focus of much of the reporting thus far has been on adults, such as business travelers and healthcare workers. I would not be surprised, however, to see children turn out to be those at highest risk. Children are often especially vulnerable to pneumonias and flus – and respiratory infections can spread very quickly through communities of children. It is important to underscore that SARS may turn out to be nothing more than a nasty strain of flu; it might turn out, though, to be an important new illness. So far, only a few hundred people have been affected, however, this disease may progress rapidly, and is sometimes fatal. It makes sense to stay aware of what we are learning about it and to stay aware of our children.
SARS seems to spread by close contact, but we don't know to what extent this is airborne spread versus spread through contact with respiratory secretions or body fluids of infected people. Some authorities believe that sustained, not casual, close contact is necessary to transmit the disease. Those who get sick seem to do so about 2 to 7 days after being exposed. People with SARS tend to have high fever (at least over 100.4 F or 38.0 C) along with respiratory symptoms such as cough, shortness of breath, and/or difficulty breathing. If someone has these symptoms, and also has had close contact with someone with SARS, or has traveled to an area reporting cases of SARS, then he or she should be considered to have SARS until proven otherwise. Cases have been reported in parts of Canada, China, Hong Kong, Singapore, Taiwan, and Vietnam (and, on March 17, now in Switzerland, the U.K., and perhaps Australia, Israel, and Slovenia. Meanwhile, Indonesia, the Philippines, and Thailand have been removed from the watch list). People with SARS have also travelled through New York and Atlanta, and have been hospitalized in Frankfurt, and perhaps Thailand.
A family member of a patient who contracted the disease in Hong Kong traveled into Atlanta and developed symptoms there. This person then boarded a plane full of people and traveled to Canada. It is not known whether traveling on the same plane is sufficient exposure to transmit the disease, but health officials are contacting all passengers on the plane to alert them to seek medical care if any symptoms develop. Similarly, a physician who had treated SARS cases in Southeast Asia traveled to New York, where he developed symptoms while attending an infectious disease conference for two days at a hotel in the city. He became so sick on the flight home that the flight was stopped in Frankfurt, Germany, where WHO officials boarded the airplane and began assessing all of the passengers. The outcome of this is still not known. The CDC has recommended that people consider postponing all non-essential travel to affected areas for the time being. The WHO urges that people who do travel to these areas keep track of their contacts with other people for the next few weeks — just in case.
Air travel may be the mechanism that spreads SARS from country to country. Nevertheless, once SARS has landed in a community, I hope we pay special attention to the children.
More infomation on SARS:
SARS Update
SARS Hotel
SARS Kids
Stop Respiratory Infections
SARS – School's Out
Preventing SARS
SARS and Allergies D
isease – Severe Acute Respiratory Syndrome (SARS)
Asthma and SARS
SARS Unmasked
Prepare for the Worst; Hope for the Best
Get Dr. Greene's Wellness Recommendations