Sphingolipidoses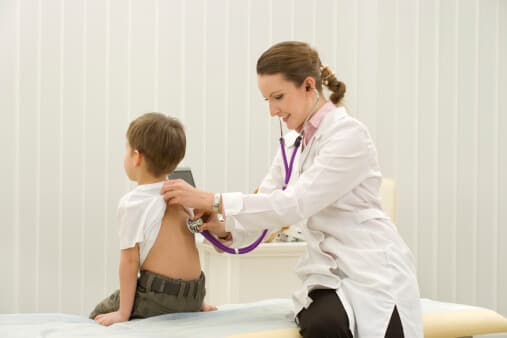 Question
I know it's a neurodegenerative disorder, but what, exactly, is sphingolipidoses?
Dr. Greene's Answer
The sphingolipidoses include six specific diseases: Niemann-Pick disease, Gaucher disease, Krabbe disease (globoid cell leukodystrophy), metachromatic leukodystrophy (MLD), GM1 gangliosidosis, and GM2 gangliosidosis. What these conditions all have in common is the ability to destruct the storage of fats within nerve cells. My up-to-date pediatric textbook states that each of these diseases is invariably fatal.
But the situation is rapidly changing! The April 16, 1998 issue of the New England Journal of Medicine reports the dramatic story of 5 children with Krabbe disease (globoid leukodystrophy) who experienced reversal of neurological symptoms following bone marrow transplant. Since then, medical journals abound with cases of patients with sphingolipidoses being treated with bone marrow transplants.Over the last decade, hundreds of children have received bone marrow transplants in an attempt to treat these devastating conditions. While the results have been mixed, researchers have begun to narrow down which children this therapy is most likely to help. In particular, children with Krabbe disease, metachromatic leukodystrophy, and to a lesser extent Gaucher disease, have been successfully treated with bone marrow transplants (J Inherit Metab Dis 1995). I suggest contacting the University of Minnesota Medical School in Minneapolis, where many of the most exciting successes have occurred. Multiple pediatric centers worldwide have bone marrow transplantation programs working to treat these disorders with bone marrow transplants, many with positive results.
From universities on three continents, in Tokyo, Japan (Acta Paediatr Jpn, Apr 1996), Munchen, Germany (Cytokines Mol Ther, Jun 1996), and Pittsburgh, USA (Gene Therapy, Apr 1996) have come reports that gene therapy – replacing the gene that is responsible for making the missing enzymes – is becoming a practical possibility for metachromatic leukodystrophy (MLD). This type of treatment, when refined, will be the ideal treatment for this type of disease.
Get Dr. Greene's Wellness Recommendations