The Journey to Become a Pediatrician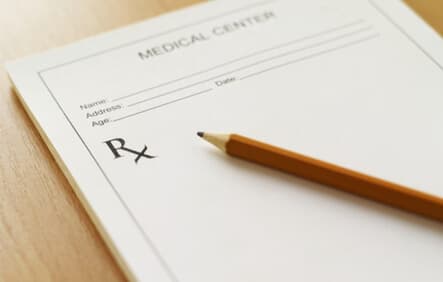 Question
I am doing a report on pediatricians for school, and I was just wondering if you could send me information on what sorts of requirements are needed, salaries, and other information like that. Thanks a lot!
Evan Freese - Triadelphia, West Virginia
Dr. Greene's Answer
It's back to school time and questions have come pouring in from students around the world about what is required to become a pediatrician. In some ways I'm glad I didn't know all that was involved when I embarked on this course. If I had seen beforehand how much work was involved, I might have been overwhelmed and would have missed out on a life's work that is truly thrilling, rewarding, and worth every sleepless night.
Although the preparation for becoming a physician doesn't officially begin until college, it unofficially begins much earlier. Every decision for excellence, from high school onwards, impacts your chances of getting into medical school. The college or university you attend will be considered when applying for medical school — the more prestigious the school the better. During college you can either complete a pre-med major or a major in almost anything else. My major was actually in history with a specialty in the history and the philosophy of science. Princeton did not facilitate double majors, but I had enough chemistry courses to have been a chemistry major as well. Whatever your major, you must take courses in the core premedical sciences. These include organic chemistry, physical chemistry, physics, biology, and probably calculus. Your grades in these core courses will be particularly important for medical school admission. They will also help prepare you for the MCATs (the standardized testing which plays a significant role in medical school admissions.) To have your medical school application seriously considered, outstanding grades and MCAT scores are important. Once your application is considered, one of the things that will be looked for is your exposure to the world of health and medicine during your undergraduate years. Particularly favorable are a track record of medical research and volunteering in a medical setting. For pediatrics it is especially useful if the volunteer work you have done is with children.
With four difficult years of undergraduate education completed, and an acceptance into medical school, you will settle in for four probably even more difficult years of education. The first two years are primarily focused on the study of basic sciences such as anatomy, physiology, pathology, pharmacology, microbiology, immunology, etc. The second two years are focused on the clinical sciences of medicine, surgery, neurology, psychiatry, obstetrics/gynecology, and of course pediatrics.
In the same way that you worked at excelling during high school so that you could get into an excellent college or university, and then in college you worked at excelling in order to get into medical school, during medical school you must work hard in order to get into a pediatric training program. To get a good pediatric training position it is important to score well on the National Medical Board examinations, to have solid academic performance in medical school, and in particular to have honors during the pediatrics rotations that you take.
During medical school there is plenty of opportunity to change your mind as to which area of medicine you would like to go ultimately into. This happens frequently. However, in my experience, more people change their minds and decide to go into pediatrics after having been exposed to the pediatric rotation, than those who come to medical school with the desire to go into pediatrics and instead pick something else.
After four years of undergraduate school and four more years of medical school comes Internship — that one year which involves more learning than the previous eight years combined. Night and day you eat, drink, and breathe pediatric training (the name "internship" comes from the same word meaning to be imprisoned). It is a long and difficult year! You will be almost continually sleep-deprived." Internship is followed by another round of National Medical Board examinations. Upon the successful completion of internship and National Boards, you are ready to complete a Residency — an additional two years of intensive pediatric training. During these years you are always at the hospital (Resident implies somebody who lives at the hospital because you spend so much time there that you might as well live there!). After all this training many people pursue a fellowship in some particular area of pediatrics or further residency training as a Chief Resident.
Having completed all these years of training (and delayed gratification), you are finally ready to embark on a journey as a pediatrician.
For me, life in general pediatrics is much different from what it was when I started medical school. By the time you finish undergraduate school, medical school, and residency training, I suspect that pediatrics will go through even greater changes. Particularly in primary care (pediatrics, family practice, internal medicine), the salaries are at the low end of the physician spectrum. As a pediatrician, it will likely be many years before you are able to repay the loans that you took out for your education.
But for all the long arduous training and the relatively low compensation (given the amount of skill you will acquire, the years of training you put in, the risk and responsibility you take), a career in pediatrics is thrilling. It's a joy to be present at the birth of a child, and deeply moving to help save the life of a child who is faltering in the birth process. It's a delight to watch children grow, and to help their parents anticipate each stage of development. It's deeply rewarding to walk with families as they mature.
Even so, make sure to not view your career as "a pot of gold at the end of the rainbow." I found that each step of the journey — the undergraduate years, the medical school years, the residency training — to be rewarding in and of themselves. If you decide that you want to be a pediatrician, make the most of each stage of your journey — a significant part of your life, and the greatest part of your youth, will be spent during your training years. And afterwards, you will be one of the lucky few to enjoy this fascinating and deeply meaningful career.
Get Dr. Greene's Wellness Recommendations