Playgrounds, Arsenic, and a Simple "Must"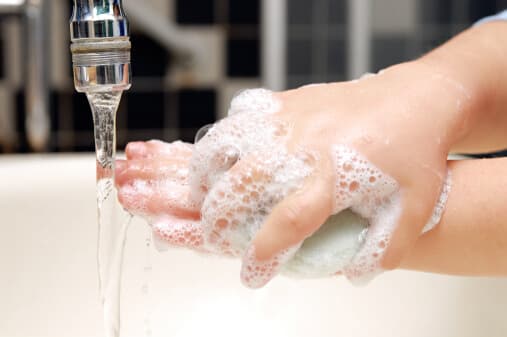 There is a simple way to protect your children from the arsenic commonly found in playgrounds… Wait a minute! There's arsenic in playgrounds?!?
The United States Environmental Protection Agency (EPA) has banned wood treated with chromated copper arsenic (CCA) from being installed in playgrounds and homes. This ban took effect on January 1, 2004, but CCA was such a common wood preservative that many kids are still exposed to the arsenic.
Currently, about 70 percent of US homes still have wooden decks or porches containing CCA. About 14 percent of children's public playgrounds include play structures constructed of CCA-treated wood. It can be dislodged by contact and can leach out into the surrounding sand or soil. Arsenic is a highly poisonous metal that has been used in insecticides and weed killers, as well as in chemical treatments to preserve wood. At high enough levels, it can cause immediate illness or death. But the playground concern is about chronic low-level exposure.
The World Health Organization (WHO), the Department of Health and Human Services (DHHS), and the EPA have determined that arsenic is a human carcinogen. When children play on or around affected play structures, the arsenic is not absorbed through their skin. But it does get on their hands, and from their hands it can get into their mouths. Swallowing it is what we want to prevent.
Thankfully, it washes off easily, according to a study in the October 2004 Environmental Health Perspectives. Researchers in Canada had children wash their hands with 5 ounces of water in plastic bags after playing at playgrounds constructed of CCA-treated wood. The bad news? When analyzed, the wash water from their hands had 400 percent more arsenic than the background levels found in wash water from children playing at other playgrounds. The good news? The arsenic came off the hands with simple washing.
This study is another great reason for children to wash their hands before eating, and after playing on treated wood, or in the surrounding sand or soil.
Note for adults: it is wise to wear dust masks, gloves, and protective clothing if you might be exposed to sawdust from CCA-treated wood in a home project. And don't burn (or ever inhale the smoke from) treated wood.
Get Dr. Greene's Wellness Recommendations