Physical Activity Guidelines for Babies through Teens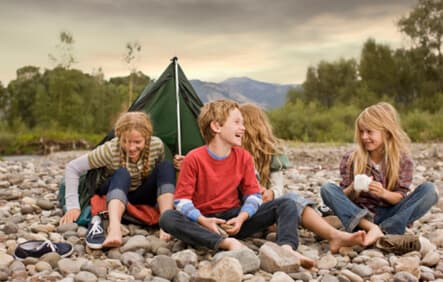 As parents, it's our job to teach our kids about the wonders of the great outdoors. It's also important to keep them healthy and safe so they can get the most out of their outdoor experiences. Dr. Greene's Great Outdoors Topic Center is filled with information about what you might want to bring on your adventures- both big and small.
Whether your child is a baby or a teen, now is the best time to be sure that active, physical play is a part of her life for at least 30 minutes every day. Childhood obesity in the US has doubled in the last 20 years. February 2002 guidelines released by the National Association for Sport and Physical Education draw on evidence of benefit from over 40 scientific studies to urge those caring for children to be mindful each day of encouraging movement and motor skills. Boring calisthenics are not what the doctor orders. Instead, look for anything fun that gets kids walking, running, rolling, balancing, jumping, kicking, throwing, or dancing. If they're too young for these, engage them in tummy-time or playing with a rattle. One of our important tasks as parents is to teach a lifelong habit of active fun.
Get Dr. Greene's Wellness Recommendations