The Organic Business Traveler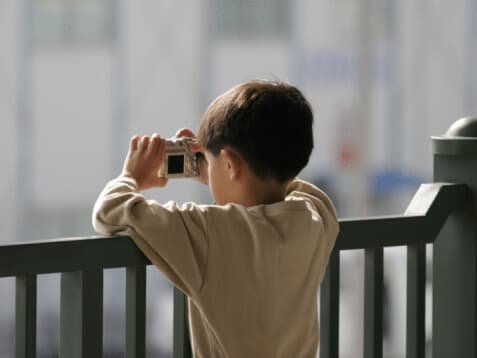 Here's what I've learned:
Flying
Several airlines are becoming more health conscious. Some offer a limited number of natural options for food. A few even have some organic selections. In general, though, I don't count on finding anything I can eat at an airport or on an airplane. The good news is, unlike movie theaters, airlines are fine with you bringing your own food. I've learned to pack a small carry-on with a few of my favorite 'portable' organic foods – apples, cheese (Stringles are really good for this), nuts, and single-serve milk. Fortunately most airlines have some form of bottled or canned water that I can drink while in the air. By planning ahead, I usually have healthier AND tastier food than the folks who rely on in-flight food.
Business Meetings
Eating with business associates in meetings is one of the toughest things for me, but I've found a few things that make it easier. The most important is to call ahead and find out if the food service for the meeting has any organic options. Often the people organizing the meeting won.t know, so I ask to speak to the Chef. It's amazing how often I actually get to tell my story to the person in charge of the kitchen and almost uniformly he or she is excited about what I.m doing. Chefs tend to treat me, not as a bother, but as someone who really cares about what I.m eating and they typically go out of their way to provide what I need.
I was recently at a meeting with a group of people that was largely not aware of organic foods or at least not convinced that eating organic has a positive health and environmental benefit. At lunch the group had a buffet, but I was served a magnificent plated meal. Of course the group wanted to know why I was getting special treatment, so I told them what I was doing. Many in the group we.re genuinely interested in my experiment and will be following my progress over the coming year.
Late Nights in the Hotel Room (This also applies to early morning, mid-day, any-time-away-from-home-and-in-a-hotel time.)
Hotel mini-bars do not have anything organic in them . at least I.ve yet to meet one that does. And it's really tough to get motivated to go out to find organic food after a long day of meetings. Planning ahead really is the key. Whenever I.m going to spend a night away from home, I make sure to stop by a Whole Foods or Wild Oats or a local Co-op before I go to my hotel. To do that, before leaving home I run a search on Google to find a great store that is near the route from the airport to the hotel. It's become part of the routine – the part that makes hotel stays and 100% organic possible.
While stocking my room for my the duration of my stay, I pick up an extra loaf of whole wheat organic French bread, a hunk or two of cheese (I love Raw Milk Sharp Cheddar and PepperJack cheese), and a bottle of red wine. It's easy to find someone to share an organic picnic and a very nice change of pace for most business travelers!
Get Dr. Greene's Wellness Recommendations