Eight Natural, Do-It-Yourself, Household Cleaners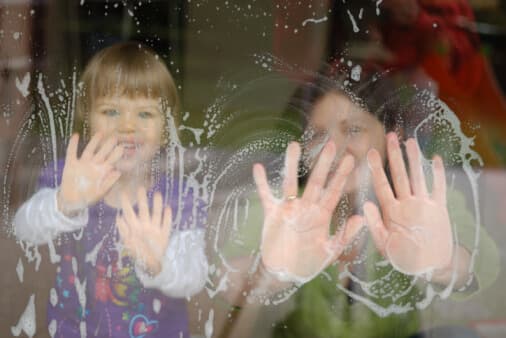 It's easier than you think to cut down on the toxic chemicals in your home. Here are eight common, non-toxic ingredients for natural, do-it-yourself, cleaning products that are good for your family and the environment.
Baking Soda An essential! Use it to clean the oven, eliminate odors, soften water and make a scouring powder.
Castile Soap A vegetable-based cleanser that cuts grease, disinfects and works well all around the house.
Cornstarch Great for cleaning windows and soaking up coffee spills on carpet (and wine, juice, etc…).
Lemon Juice What a resource! Lemon juice bleaches, deodorizes, cuts grease and removes stains. And the smell of fresh lemons is an aromatherapy pick-me-up.
White Vinegar The cleaning possibilities are almost endless. Try it on windows to make them sparkle. Use it to dissolve hard water buildup in coffee pots. It also kills bacteria, cuts grease, eliminates odors and removes mildew.
Peroxide Great for a bleach substitute in the laundry room. Also makes a nontoxic cleaner for humidifiers and toothbrushes.
Olive Oil Makes a great furniture polish.
Club Soda Put in a spray bottle to use as a cleaner around the house. It's great for windows! Polishes and removes stains.
Get Dr. Greene's Wellness Recommendations