Links Between Chemicals and Health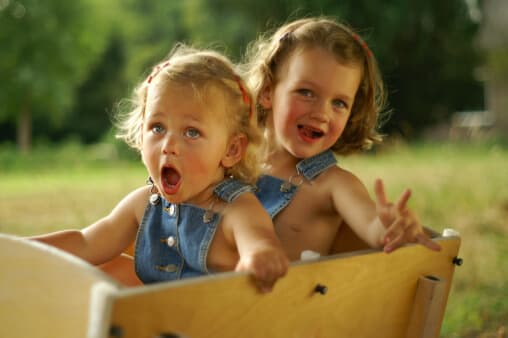 Choosing organic foods can make a big difference for our children. Industrial agriculture techniques are relatively recent innovations. When my parents were young, the bulk of our food supply was not grown with antibiotics, hormones, or chemical pesticides. Their use became widespread in my lifetime. We are finally beginning to scientifically examine the impact of these techniques. I've summarized some of the most important recent studies below. These are some of the reasons that I am encouraging parents to take the Organic Lunchbox Challenge of giving their kids at least one serving of organic foods each day this year.
Background
We know that, at high enough levels, pesticides and other chemicals (such as mercury) found in food cause a variety of significant health problems in children, including cancer, attention deficit disorder, learning disabilities, genital abnormalities, and reproductive problems.
We know that the very problems caused by environmental chemicals are increasing in our society and in our children. We know that childhood brain cancer and leukemia have each increased by more than 50 percent since 1975. We know that autism diagnoses have increased 10 times since the 1980's.
We know that children have higher exposures to pesticides and other chemicals than do adults, and that even at the same exposures, they are at higher risk.
We know that pesticides used to grow foods are actually getting into our children's bodies.
We know that combinations of pesticides or other chemicals can increase the risks.
Major Recent Studies
Get Dr. Greene's Wellness Recommendations