The Journey Begins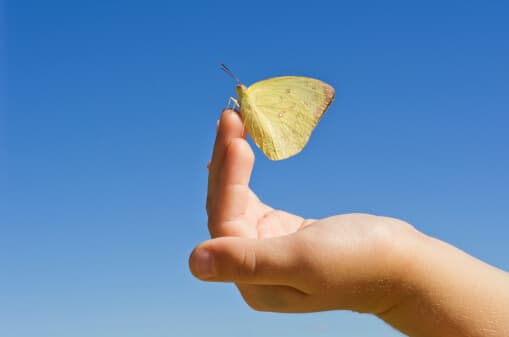 The idea came in a flash as I was standing in a cow pasture.
It was a crisp fall afternoon on a dairy farm in the rolling hills of Vermont. I was walking through an organic pasture on a farm tour. The group leader was talking about the dramatic improvement in health for a herd of cows when it transitions from being a conventional herd to an organic one. The veterinarian bills go down, the lifespan of the cows more than doubles, and it is easy to see the difference. Then he made an offhand remark about how no one really knows what would happen to a human today who switched to totally organic – it's just not practical to be 100% organic in today's America.
As the day went by, I couldn't get his casual comment out of my head. Partly, I was responding to the challenge in his statement – I don't want to miss out on something great just because it is not easy. Partly, I was responding out of personal and professional curiosity. Today, about 98 percent of foods in the U.S. are produced with the use of toxic pesticides, routine antibiotics, genetically engineered hormones, or genetically engineered seeds. What would it look like in 21st century America to choose only foods grown organically?
I continued to ponder these questions on my flight home – on an airline without an organic option in sight. I wondered if I could become certified organic, like a cow. For example, a dairy cow is certifiable and allowed to become part of an organic herd after a one year transition of being fed 100% organic feed. I found myself wanting to join an organic human herd, no, an organic human community. Back around our kitchen table, I posed the question to my family. What did they think about my eating exclusively organic food for a year to see what it was like? They were quick to recognize that many of our favorite (wonderful) restaurants would be off the list. Eating with extended family and friends could be tough. Food bills might go up or down, depending on what I ate and where. After pointing out potential pitfalls, my wife and children were unanimously enthusiastic about Dad's certifiably organic journey. They were excited to watch and learn with me.
Now I'd like to invite you to watch and learn with me as well. In this blog space I'll share with you the ups and downs of this journey — what I am doing, thinking, and observing. I'll relate changes I'm seeing and feeling in my body, and what others are saying, positive and negative. I'll share things that are working (our new recipe for organic whole wheat pastry flour biscuits ) and things that aren't (nuts!). This is shaping up to be a fascinating year.
Get Dr. Greene's Wellness Recommendations