It's Hard to Say Goodbye
Dr. Greene says goodbye and thank you to a dear friend, Truddle, who did so much to help grow the community here at DrGreene.com.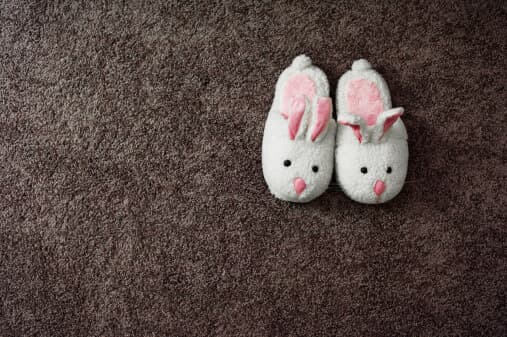 Today we say goodbye to a very dear friend. No, she's not "gone", but Truddle is leaving the DrGreene.com Team after fourteen years and we couldn't let her move-on to the next phase of her life without acknowledging what an integral part she has played in the lives of parents around the world, thanking her for her devotion, and telling a few stories.
MsGreene and I first met TruddleBug (Beverly Richardson) in 1997. We were writing and hosting pediatric content on DrGreene.com (mostly Q&As), but we weren't doing any kind of community. ParentSoup invited us to chat on their site to answer questions live for parents. Immediately we were greeted (online, of course) by NurseTruddle who was then the Community Manager of ParentSoup. Over the next few years we spent hundreds of hours together laughing at funny parenting stories, crying together over tragic losses and answering thousands of pediatric and parenting questions.
A few years later we left ParentSoup and joined the team at adam.com. As luck would have it, Truddle had also left ParentSoup, so when we were asked who A.D.A.M. should hire to run their community, we knew the right person. At first they were reluctant to hire someone who didn't live in San Francisco, where adam.com was headquartered, but we convinced them that they wouldn't find anyone better. Of course we were right!
We launched Community at adam.com with a crazy 24-hour straight chat. Several of us gathered at the A.D.A.M. offices in San Francisco for the event and that is the one-and-only time we've met Truddle in person. During our short tenure at adam.com the Community garnered a Webby Nomination with many thanks to Truddle's work. I'm convinced the only reason adam.com didn't win that year was because they pulled their nomination — part of their shift in business away from an online offering toward a content syndication model.
In 2000 MsGreene and I had the opportunity to start our own Community on DrGreene.com and we leapt at it, taking Truddle with us.
For the past fourteen years Bev has been at the core of all we do. Her title has gone from Community Manager to Site Manager, but titles don't capture all she's done – she's run our forums, chats, and Facebook communities, she's coded more pages than any of us care to count, she figured out how to get rid of pesky bugs that keep readers from being able to do what they want to do, she's moderated comments (and at one time, even moderated ads, but that's a different story). For years, she's been the first one up in the morning to check on the site and make sure it's still running. For those of you who don't know her, she's historically a very, very early riser.
But more than anything, she's believed in what we do here – help parents. Thousands and thousands and thousands of parents. 85 million and counting. Even though Bev may not be involved in the daily running of DrGreene.com after today, her work here will keep going and for that we are extremely grateful.
It's hard to let you go, but on behalf of all those parents you've already helped and all the ones who will be helped in the future by the work you've already done, instead of goodbye, we'd like to say thank you.
Get Dr. Greene's Wellness Recommendations