How Do I Leave?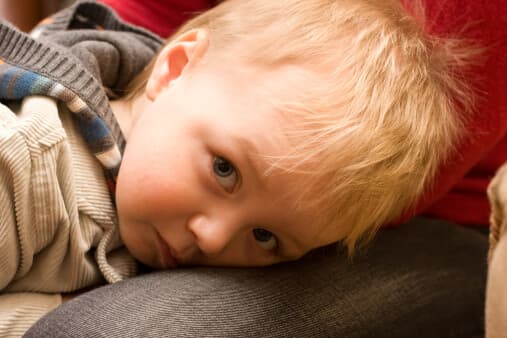 When you really leave, do not make a big fuss over going and do not sneak out. Children need a simple, affectionate, direct "Bye-bye, I'll be back." Be sure to tell them when you'll be back. Anxiety can be contagious. The more anxious you are about leaving or about others caring for your baby, the more anxious your baby will be. If the caregiver can engage your child with a toy or mirror, it can make your leaving easier.
If you are leaving your child at day care or someplace other than home, the separation will be easier if you spend a few minutes there with your child (and also with the new caregiver). Regular routines make the "returning" lesson easier to learn. Transitional objects, such as blankets or stuffed animals, are healthy ways to minimize separation anxiety.
Separation anxiety is more pronounced when children are tired, hungry, or sick. When your timing is optional, try to arrange separations for when your baby is happy and satisfied or to have a transitional lovey for cuddling.
This is an excerpt from: From First Kicks to First Steps: Nurturing Your Babys Development from Pregnancy Through the First Year of Life, McGraw-Hill, 2004, pp. 285-286
Get Dr. Greene's Wellness Recommendations