Free Universal School Meals: A Crucial Public Health and Social Justice Move for California and the Nation
Written by Alan Greene, MD and Miguel Villarreal. Miguel has been a food service director for over 30 years and is a leading national advocate for healthier and more sustainable school meals. He serves on Eat REAL's Board of Directors.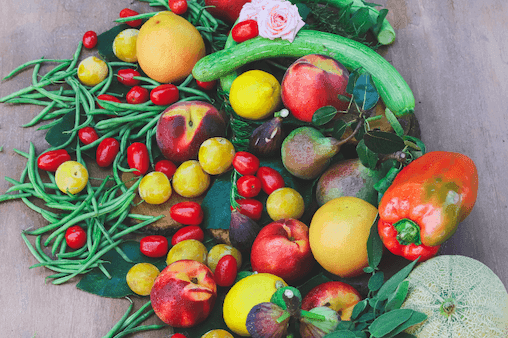 Expanding Universal School Meals for All is a massive win for public health and social justice. California is now the first state to provide free breakfast and lunch to all public school students for the next two years. Thank you to Senator Nancy Skinner (D-Berkeley) and the School Meals for All Coalition of more than 200 nonprofits, supported by philanthropist and real food advocate Kat Taylor, for championing this policy. 
As a pediatrician and a school district food service director, we know that nutritious school food is one of the most powerful levers to safeguard children's health. Why? Kids can often get 50-100% of their daily calories from school meals. At the nonprofit we help lead, Eat REAL, we regularly ask, "How do we make the 7.2 billion meals served through U.S. public schools annually healthier so that every school is a food oasis for children?"
These policy changes will support both the largest demographic in California, our Latinx community, which makes up 39% of the state's population, and all Black, Indigenous, People of Color (BIPOC) children. Health initiatives benefiting BIPOC and specifically Latinx communities can make a critical difference. According to the Public Policy Institute of California, one in five Latinos in the state live below the poverty line, which increases food insecurity and can cause lasting childhood trauma (known as adverse childhood experiences  or 'ACEs'). Many Latinx students participate in the school meals program and this bill could help address the food insecurity their families face. 
In California, Latinx children are disproportionately impacted by limited access to healthy food and processed food disease, which is a top driver in our public health crisis. They're more likely to suffer from cancers and metabolic disease. Shockingly, Latinx children are witnessing a fast rise in chronic conditions that used to occur only in adults. For example, chronic kidney disease, a processed food-related disease, hurts Latinx children 1.3 times more than other demographics. These underlying health conditions worsened the impact of Covid-19 for this community and children. For example, in Marin, the Bay Area's most segregated county, Latinx are 70% of Covid-19 yet only 16% of the population. In Los Angeles County, Latino children accounted for 73% of reported Covid-19 related multisystem inflammatory syndrome in children (MIS-C) cases. 
This landmark investment is important but there is more work ahead. Next, we need to make it a permanent policy. In California, food insecurity nearly doubled during the pandemic. A record one in five people in California struggled with hunger in 2020. Universal school meals helped millions of families. Additional critical investments into school kitchen, garden and food curriculum are needed. And integrated approaches as well as public-private partnerships are key. More support is needed for efforts like Farm to School to source California grown products and nonprofits like Eat REAL that help schools source healthier options for children. Together, we can quickly change the health trajectory of children – especially Latinx and all BIPOC children- across the state and inspire the nation. 
We know firsthand that it's hard for undernourished children to learn and thrive emotionally and physically. One of us sees the impacts of lack of nutrition by treating children as a pediatrician and the other knows the impacts of hunger on students as a Food Services Director and former recipient of this program as a child. Kudos to the State of California for making this move. Ensuring children have access to healthy meals at school will set them up for success now and throughout the rest of their lives which makes a brighter future for us all. 
My co-author, Miguel Villarreal, has been a food service director for over 30 years and is a leading national advocate for healthier and more sustainable school meals. We both serve on Eat REAL's Board of Directors.
Get Dr. Greene's Wellness Recommendations