Flying High or Plunging Low: Postpartum Depression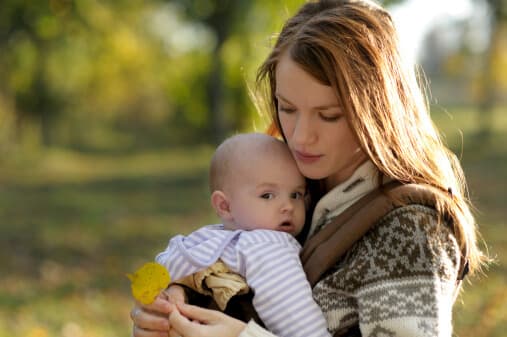 Blue is a normal color in the rainbow of parenting emotions. Postpartum depression is much less common than the blues. But, if the blues are lasting more than a week or two, if you find you can't sleep (because you can't, not because the baby won't), if you don't want to eat, if you lose interest in life or feels hopeless, or if you are having disturbing thoughts of doing harm, this might be more than postpartum blues – you might have true postpartum depression.
Seek professional advice right away. Your obstetrician or family doctor is a good place to start. Don't let anyone brush this off. Professional treatment is important, and is usually quick and effective.
The weeks following your child's birth are different from any other time in your life. So whether you are flying high, plunging low, or circling in a holding pattern, take a deep breath. Go on a babymoon together.
Parental leave from work and someone else to do the household chores would be wonderful. But most importantly, a babymoon is a state of mind. It can begin in a hospital or at home. Draw a circle around your family. Notice and appreciate each other. Work and relax as a team. Pamper yourselves. This amazing experience of having a newborn will soon be over. Though life will never again be the way it was before your baby was born, soon things will settle down.
This is an excerpt from: From First Kicks to First Steps: Nurturing Your Babys Development from Pregnancy Through the First Year of Life, McGraw-Hill, 2004, Pp. 201-202
Get Dr. Greene's Wellness Recommendations