Fathers for Organic – Part 5 of 7: A Father's Protection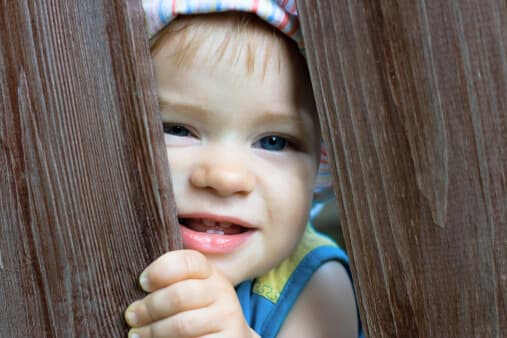 Most children today don't grow up on a farm. Does choosing organic food make a difference for children growing up in America's suburbs? Researchers at the Department of Environmental Health in the School of Public Health and Community Medicine at the University of Washington started tackling this question by measuring pesticide levels in urine samples from suburban preschool children in the greater Seattle area. In this study, the researchers divided the children into two groups: those who were fed mostly conventional foods and those who were fed mostly organic foods. The scientists analyzed all urine collected from each child over a 24-hour period.
For pesticides from their diets to show up in the children's urine, it entered their bodies by way of their mouths. Somewhere along the gastrointestinal tract, the pesticides were absorbed through the moist permeable membrane and made their way into the blood stream. Once they enter the heart, all of the pesticide-containing blood is pumped into the delicate tissues of the lungs. The pesticides then return to the other side of the heart. From there, they spray throughout the organs of the rest of the body. Finally, some of the pesticides spill out of the body through the urine.
Children who ate what people call "conventional diets" had mean pesticide concentrations in their urine samples about 9 times higher than did the children who ate organic9! These elevated urine levels indicated that these preschool kids had exceeded the safe pesticide exposure levels set by the EPA and were at increased risk to their health. By contrast, those children who ate organic foods were well within the EPA levels deemed to cause negligible risk. Feeding children organic foods is something simple and practical parents can do right now to protect their children and help them build healthy bodies.
Fathers can begin protecting their children before their babies are even born. Thankfully, most babies who are exposed to pesticides before birth are born healthy. But chemical pesticides can slip across the placenta to contaminate what should be the pure waters of the amniotic fluid that the baby swims in, breathes, pees, and swallows. About 70 percent of babies born in agricultural areas have pesticides in their amniotic fluid. In urban Los Angeles, the number is about one in three babies10!
Most of these children are born healthy. But higher pesticide exposure is associated with a higher risk of miscarriage, fetal death11, and birth defects12. Most of these children are born on time; nevertheless, higher pesticide levels are associated with premature delivery. There is an epidemic of prematurity in the United States. Today, about 1 in 8 babies arrive too early. According to a huge study published in the July 14, 2001 issue of The Lancet13, even a trace amount of pesticides significantly increases the risk of prematurity and/or stunted growth. Reducing pesticide exposure can help to tilt the odds in children's favor.
Choosing organic for my family is one way I can honor the deep call I feel to protect them as they grow.
More From Fathers for Organic:
Dr. Greene's Organic Journey
Fathers for Organic – Part 1 of 7
Fathers for Organic – Part 2 of 7
Fathers for Organic – Part 3 of 7
Fathers for Organic – Part 4 of 7
Fathers for Organic – Part 5 of 7
Fathers for Organic – Part 6 of 7
Fathers for Organic – Part 7 of 7
(9) Curl CL, et al. Organophosphorus Pesticide Exposures of Urban and Suburban Pre-school Children with Organic and Conventional Diets. Environmental Health Perspectives 2003 111: 377-82.
(10) Foster W. Chan S. Platt L. Hughes C. Detection of endocrine disrupting chemicals in samples of second trimester human amniotic fluid. Journal of Clinical Endocrinology & Metabolism. Aug 2000 85(8):2954-7.
(11) Bell EM et al. A Case-Control Study of Pesticides and Fetal Death Due to Congenital Anomalies. Epidemiology 2001 12: 148-156.
(12) Garry VF, et al. Pesticide Appliers, Biocides, and Birth Defects in Rural Minnesota. Environmental Health Perspectives 1996 104: 394-99.Munger R, et al. Birth Defects and Pesticide-Contaminated Water Supplies in Iowa. American Journal of Epidemiology 1992 136: 959.
(13) Longnecker MP, Klebanoff MA, Zhou H, Brock JW. Association between maternal serum concentration of the DDT metabolite DDE and preterm and small-for-gestational-age babies at birth. Lancet 2001 358: 110-14.
Get Dr. Greene's Pregnancy Newsletter