Ear infections are vanishing: four key ideas for parents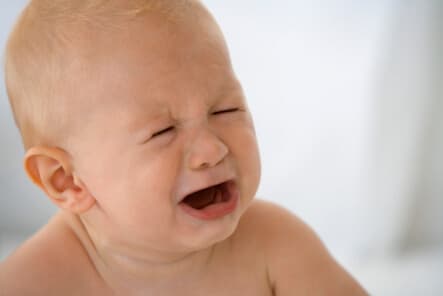 I remember, not long ago, seeing many children with ear infections every day I was in the office – children that were often up screaming the night before. Today it's not surprising to go an entire day in clinic without seeing a single one.
Visits to doctors' offices for ear infections more than doubled between 1975 and 1990, from about 10 million per year to about 25 million per year. They kept increasing through about 1994, when they started to decline steadily by about 5% per year, now at their lowest level in three decades.
Over thirteen years, office visits for ear infections in kids under age 6 dropped from about 640 visits per 1000 children per year to about 380 visits. The drop for hospitalized children being diagnosed with an ear infection is even steeper. And the annual price tag for ear infection treatment in the US has fallen by about $2 billion.
Why the dramatic disappearance?
Several things have changed since the early 1990s. Air pollution, linked to ear infections, fell significantly after the Clean Air Act of 1990. Breastfeeding, protective against ear infections, increased modestly from less than 2/3 of babies starting on mother's milk to more than ¾ today. A vaccine that may help prevent some ear infections came into wide use in 2002.
But the strongest link, according to a May 2011 study from researchers at Harvard University, came from a drop in tobacco smoke inside children's homes. We've known since the 1990's that exposure to second hand smoke causes millions of ear infections every year. In 1993, most US children were still exposed to tobacco smoke in their own home. Today only 14 percent of kids live in a home where smoking is allowed inside – a change big enough to account for the difference.
Four thoughts for responding to this good news
Alpert HR, Behm, I, Connolly GN, Kabir Z. "Smoke-free households with children and decreasing rates of paediatric clinical encounters for otitis media in the United States." Tobacco Control. May 2011; 20:207-211.
Bhattacharyya N and Shapiro NL. "Air quality improvement and the prevalence of frequent ear infections in children." Otolaryngology – Head and Neck Surgery. Feb 2010; 142:242-246
Get Dr. Greene's Wellness Recommendations