When Should You Go to the Doctor or ER for the Flu?
How to know what symptoms of flu mean you should go to the doctor or emergency room, and when you can stay home? Dr. Greene explains.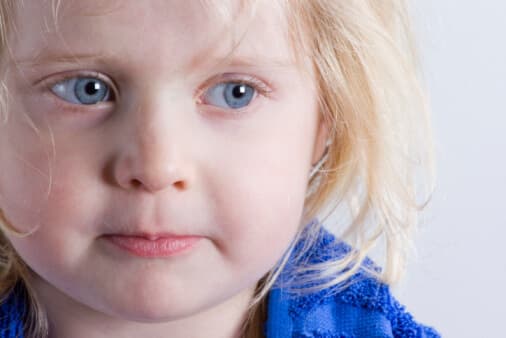 540 children in the US have died so far this year from known or suspected H1N1 flu. This tragic number is more than six times higher than in an entire typical year, and the current season may only be getting started. This tragic number is very low, however, compared to the more than seventy million children in the US.
Medications to treat H1N1 flu work better the earlier they are started. Many children who would benefit from these medications are getting them late or are not getting them at all. But the flip side is also true: many children who don't need treatment are being dragged to clinics and ERs, creating cost, inconvenience, and risk for that child and for the community.
The simple tool at www.feelingflu.com* was designed to help you make the right decision for you and your child.
When you get the flu, whether it's H1N1 (swine) or not, you want relief. It's even worse when your little one gets sick and you watch him suffer. It's understandable that we'd want to seek immediate care, especially with the news stories about the flu epidemic.
Most people who get the H1N1 flu – or regular flu – do not need an emergency room, a doctor's visit, or anti-viral drugs. While it's true that the flu can be serious and, in some cases, deadly, mostly it is mild (as opposed to dangerous – mild flu victims may still feel awful!).
Nevertheless, healthcare facilities around the country have been inundated with flu and cold sufferers.
Symptoms of the flu include a fever above 100.40 F along with cough or sore throat. Some people also experience runny or stuffy nose, body aches, chills, headache, fatigue, diarrhea or vomiting. (You should click here to watch a video on recognizing the difference between colds and flu.) If you think you have the flu, usually the best choice is to manage the symptoms at home, minimizing contact with other people.
Seek advice of a medical professional (perhaps a phone call vs. a visit, depending on severity) if someone with flu-like symptoms falls into one of the following categories that might benefit from treatment:
Children younger than 5, and especially children younger than 2 years old
People 65 and older
Pregnant women
People who have other serious medical conditions
Otherwise healthy people who have severe flu symptoms
Remember, when treatment is needed, starting early is best. Err on the side of calling rather than deciding to just wait and see.
You might need to visit an emergency room if you experience any of the following:
In children
Fast breathing or trouble breathing
Bluish skin color
Severe or persistent vomiting
Not drinking enough fluids
Being so irritable that the child does not want to be held
Flu-like symptoms that improve but then return with fever and worse cough
Not waking up or not interacting
In adults
Difficulty breathing or shortness of breath
Pain or pressure in the chest or abdomen
Sudden dizziness
Confusion
Severe or persistent vomiting
This flu should not be taken lightly. Thankfully, great emergency treatment and supportive care is available. And most children who need to be hospitalized will recover completely. Seeking early care when needed improves the odds.
*www.feelingflu.com was developed by A.D.A.M., Inc. where Dr. Greene serves at the Chief of Future Health.
Get Dr. Greene's Wellness Recommendations