Help for Depressed Children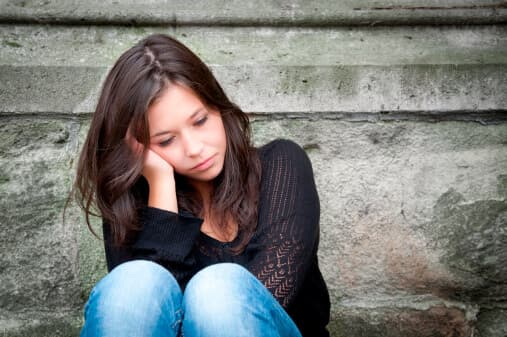 About 69 percent of depressed children, aged 6 to 17, improved significantly while taking Zoloft for their depression, according to a study published in the August 27, 2003 JAMA, but data from the study suggests to me that another option may be an even better choice for some children. Zoloft is manufactured by Pfizer. I'm glad that Pfizer has funded a clinical trial on how the medication works in children. In this Pfizer-sponsored study, Zoloft was considered generally well tolerated. Each of the following side effects was seen in at least 5 percent of the children taking the medication, and at least twice as often as in the children in the study who only took placebo pills: insomnia, diarrhea, decreased appetite, vomiting, agitation, urinary incontinence, and purpura (bleeding into the skin or mucus membranes). Most of these side effects were considered mild or moderate by the researchers. Nine percent of those taking Zoloft in the study had to stop because of side effects. Children taking the medication tended to lose weight, while those taking placebo continued to grow during the study. The difference in weight change was about 1 pound per month between the two groups. There was no increase in suicidal behavior in those taking the Zoloft, unlike that found in some studies of children taking Paxilfor depression.
This study of Zoloft is important for two reasons. First, children do not respond to medicines the same way adults do. Even though children tend to have more side effects and less benefit than do adults with this medication, this study does demonstrate positive benefit in some children (again, unlike some studies of Paxil). There was a trend in the study suggesting that Zoloft becomes an even better choice at the upper end of the age range studied, with more benefit and fewer side effects.
But to me, what was most striking about the study was that fully 59 percent of depressed children taking the placebo pill had significant improvement in their depression and followed a very similar pattern of benefit to those taking the strong drug! At the beginning of the study, the children had an average CDSR-R depression score of about 64 points. Over the entire 10 weeks of the study, those taking the Zoloft had significant improvement – by an average of 22.84 points. Those taking the placebo also improved significantly, but clearly not quite as much – an average of 20.19 points. Depressed children deserve all the help they can get. It seems to me that identifying and addressing depression may be an even more important intervention than the modest extra benefit afforded by the prescription. Far too many depressed children suffer without this important help.
Get Dr. Greene's Wellness Recommendations