What Color Eyes Will Your Baby Have?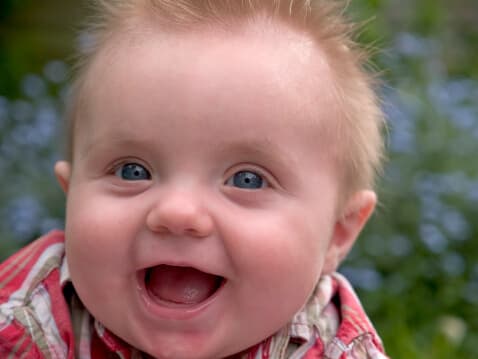 In Dr. Greene's groundbreaking book From First Kicks to First Steps he describes how eye colors (and many other things) are inherited. How will the traits of Mom and Dad combine to create a brand new life?
Here are a couple of simple online tools you can use to predict your baby's (or your grandchildren's) eye color.
This beautiful tool was developed by ideum and The Tech Museum of Innovation.. If you don't know your parents' or sibling' eye colors (and don't want to experiment with the different possibilities), here is a simpler tool developed by Athro Limited. Have fun playing with either or both. I did. I pressed the "produce child" button several times, and before I knew it, I had 19 children! Four of them had blue eyes.
Get Dr. Greene's Wellness Recommendations