Cat Allergies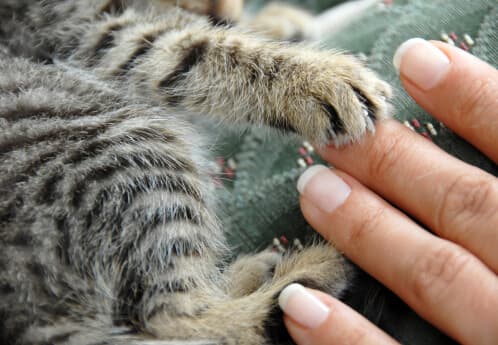 At the year 2000 annual meeting of the American College of Asthma, Allergy, and Immunology in Seattle an interesting cat-hair study was presented. People with dark-colored cats were 2 to 4 times more likely to experience moderate or severe allergic symptoms than people with no cats or with light-colored cats.
There was no statistical difference in these symptoms between those with light-hair cats and those with no cats!
I would guess that these results are a reflection of the concentration of cat antigens in the different hair colors: dyeing your cat's hair won't help!
Get Dr. Greene's Wellness Recommendations