Breast-fed Babies Breathe Easier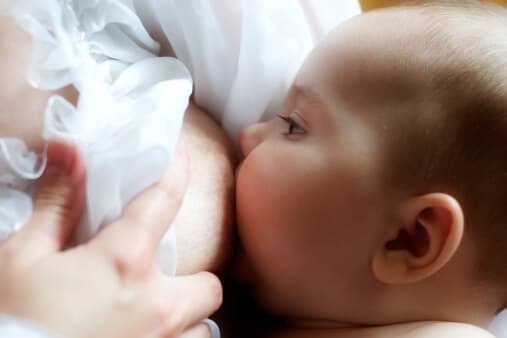 The longer that children breastfeed, the less likely they are to wheeze when they reach their first birthdays, according to a study published in the October 2003 Journal of Allergy and Clinical Immunology.
The researchers followed 243 mother-baby pairs for 12 months. They measured a number of active compounds in the breast milk. Levels of transforming growth factor (TGF)-beta1 were the most closely related to protection against wheezing. This active growth factor seems to account for at least some of the protective effect of breast milk against wheezing.
Breast milk supports the development of a healthy immune system in babies. Breast milk is an amazingly complex fluid, and we continue to learn more about its many properties. The more we learn, the better we understand how babies are designed to grow – and the more we appreciate that breast milk is a precious gift.
Get Dr. Greene's Wellness Recommendations