The Bottom Line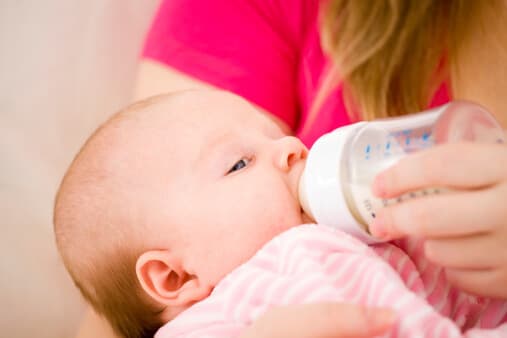 The nutrients DHA and ARA, found naturally in breastmilk, have been in the news a lot lately. Controversy! Some studies of DHA and ARA in formula have detected significant benefits for children.
In one study funded by the National Institute of Child Health and Human Development, babies fed Enfamil LIPIL scored 7 points better on a test of mental development (on a 100 point scale), and the equivalent of 1 line better on an eye chart (on a vision test). This formula contains the amount of DHA and ARA recommended by the World Health Organization.
Other studies of DHA and ARA, though, have failed to find a difference, muddying the waters. Comparing these apparently contradictory studies is like comparing apples and oranges; they use different amounts of DHA and ARA, different sources of these nutrients, and different tests to look for differences.
The bottom line for parents?
Just because a product says it contains DHA and ARA does not mean that it contains them in the amounts that have been clinically demonstrated to make a real difference for kids.
Get Dr. Greene's Wellness Recommendations