Baby Fat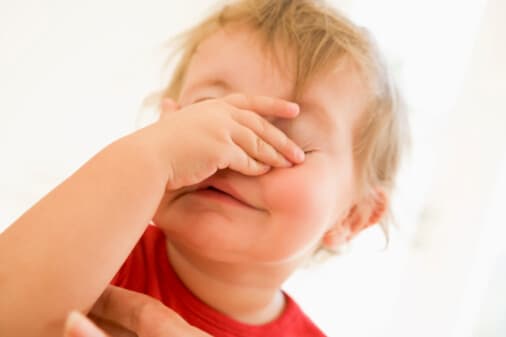 Dr. Greene's take on baby fat…
I often hear from parents who expect that their cute, chubby young children will naturally thin out the baby fat as their height spurts up. Unfortunately, it doesn't tend to work out that way. Instead, making changes as a family is usually needed to help kids thin out as they grow.
Researchers followed the growth of over 1,000 healthy American children from their second birthday to their twelfth. The results were published in the September 2006 Pediatrics. Those who were overweight at even one check-up during the toddler/preschool years were more than 5 times more likely to be overweight at age 12. Overall, 60% of kids who were overweight at even one visit before kindergarten, and 80% of kids who were overweight at even one visit during the elementary school years were overweight at the end of the study – and with each additional check-up at which the child was overweight, the odds of remaining overweight increased further. In contrast, no child who had a BMI < 50% at age 7, 9, and 11 turned out to be overweight at the end of the study.
The bottom line is that most kids get larger rather than smaller – body fat accumulates like compound interest – unless changes are made in how active the family is and how the family eats. What do I want parents to know?
It doesn't matter what age your child is now. Don't worry about yesterday, but pay attention to today. Today is a better day to make changes than tomorrow. It's easier to start changing unhealthy eating patterns right away than if you were to wait until the habits had become more ingrained. And there is greater benefit the earlier you start building habits of active fun and delicious healthy food.
Get Dr. Greene's Wellness Recommendations