Baby Bath Seats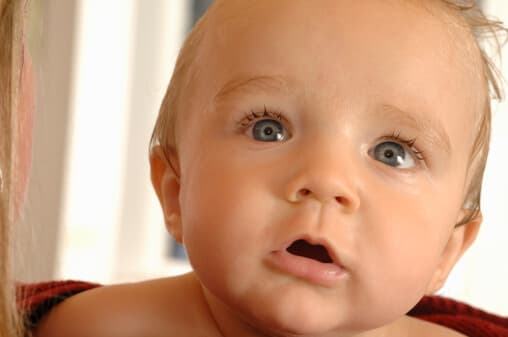 Some baby-baths are times of giggling delight; some are frustrating fits of crying – for the baby and the parents. Baby bath seats are one attempt to make bath time easier, safer, and happier, but they have been involved in over 104 drowning deaths and 162 near-drownings in the United States. These bath seats usually attach to the tub with suction cups, and are designed to keep a slippery baby upright in the tub. Some babies have slipped through the leg holes and been trapped underwater. Others have been injured when bath seats tipped, toppling the child head first into the water. Some babies have been old enough to climb out on their own and drown. For a decade, parents of victims have been calling for a ban on these devices. In July 2000, the Consumer Federation of America and eight other advocacy organizations again petitioned the Consumer Product Safety Commission to ban baby bath seats. On October 16, 2003, the CPSC announced their decision: no ban.
Instead the CPSC proposed two mandatory regulations. First, they proposed a new warning label on the bath seats: "Children have drowned while using bath seats. ALWAYS keep baby within arm's reach. This bathing aid is NOT a safety device. Stop using when a child is able to pull up to a standing position." I heartily agree with this warning, though I wish it were stronger ("NEVER leave a child alone in a bath seat…") and I would prefer warnings in more than one language, perhaps with pictures. Even so, I know that I don't read all of the warning labels that surround my modern life. Up to a million of these bath seats are sold in the U.S. each year. I suspect more than a few parents will not read this important warning, or will still be lulled into a false sense of security by the seats. The devices can give the deceptive impression that it is okay to leave the baby in the bath "just for a moment".
But even if the warning labels are noticed, read, believed, and followed by parents, this would still not solve the problem! According to the October 16, 2003 CPSC release, "it has become increasing clear that the use of suction cups as the primary means of stabilizing bath seats was a design error. A caregiver was present in 51 of the 115 tipovers (both fatal and non-fatal). These incidents cannot be blamed on a lack of supervision. There is a product problem." The same is true for the leg holes, "In over half of the 21-entrapment/submersion incidents (fatal and non-fatal) a caregiver was present. Again, a lack of supervision is not the problem." Therefore, the CPSC has proposed mandatory testing of bath seats to ensure stability and safe leg openings.
What's my take? Drowning is a risk in baby bath seats; it's also a risk in baths without the seats. We do not really know which is safer. We do know that parents need to learn never to leave a child alone in a bath – with or without a seat. We also know that the current design of bath seats is inadequate; they need to be safer to remain on the market. I applaud the CPSC proposal for mandatory testing. It's almost like a ban on the old designs.
Perhaps more important than all of this is the amount of water used when bathing babies. The average level in the tubs of the drowned babies in the CPSC report was 7 inches of water. The lowest amount in which one of these children drowned was 3 inches of water. Commissioner Thomas Moore suggests that using ¾ inches of water might be enough to splash and clean, while being dramatically safer.
Get Dr. Greene's Wellness Recommendations