Amoxicillin-Clavulanate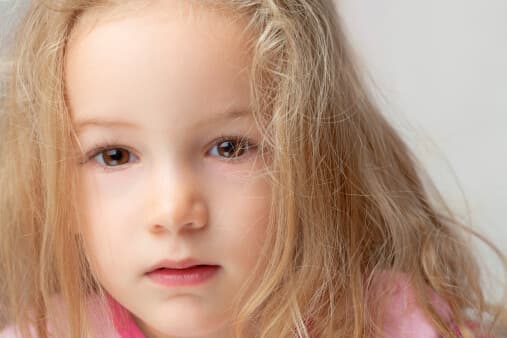 Amoxicillin-clavulanate is a strong combination antibiotic used to treat many different types of bacterial infections in children. The clavulanate makes it difficult for some resistant bacteria to withstand the amoxicillin, resulting in a very powerful antibiotic. Nevertheless, it does not help in viral infections such as a cold or flu.
This common antibiotic comes both as liquid and as chewable, regular, or extended release tablets. You might see a brand name such as Augmentin on the label. Different forms contain different proportions of clavulanate and aren't simply exchangeable with each other at the same dose of the amoxicillin portion (e.g., a 400 mg tablet is not the same dose as 400 mg of liquid).
No matter which form of amoxicillin-clavulanate you use, it's usually best to take the medicine at the start of a meal to reduce stomach upset. The tablets also should be taken with a full glass of water. The chewables should be chewed thoroughly before swallowing; the other tablets should not be chewed so that the medication is released in the body at the appropriate rate.
Liquid amoxicillin-clavulanate should be shaken before giving each dose. To get the correct dose, skip the silverware spoon and use a measuring spoon or dose-measuring device (ask your pharmacist for one if you don't have one). Store it in the refrigerator between doses. It should not be allowed to freeze. Discard any unused amoxicillin-clavulanate 10 days after it was first prepared by the pharmacist.
Whenever antibiotics are given, consider also giving your child probiotics (beneficial bacteria). Out of ten well-designed studies, nine showed significantly less diarrhea in the children receiving probiotics (the studies used between 5 and 40 billion cfu per day).1 Probiotics are available as supplements or in some foods and beverages (yogurt, kefir, juice). Whatever you choose, look for at least 5 billion colonies.
Amoxicillin-clavulanate is the recommended first choice antibiotic for most children with severe ear infections who have high fevers and/or severe ear pain. It's also recommended for most children with ear infections whose first antibiotic didn't improve the symptoms within 48 to 72 hours.2
If you happen to miss a dose, you can go ahead and give it late – but try not to do two doses within about four hours of each other. If you happen to give too much at once (more than two doses), seek medical advice.
If your child is taking amoxicillin-clavulanate for an ear infection, you should expect improvement within 48 to 72 hours. If not, contact your doctor to discuss switching to another antibiotic, such as ceftriaxone.
Do Not use amoxicillin-clavulanate if your child is known to be allergic to clavulanate, to amoxicillin, or to any of the penicillin-type antibiotics. Depending on the type of allergy, other antibiotic options might include ceftriaxone or clindamycin. Sometimes a non-itchy rash is a side effect of taking amoxicillin, and not an allergic reaction. If your child has had a rash with amoxicillin, discuss this possibility with your doctor.
Be sure the prescribing doctor knows if your child has any other medication allergies, or has mono, asthma, liver or kidney disease, or a bleeding problem. Be sure to report any other medicines your child might be taking.
Get emergency care if your child is showing signs of a serious allergic reaction, such as difficulty breathing, spreading hives, or swelling of the lips, tongue, or throat. Black hairy tongue, a fairly common temporary side effect of amoxicillin, is not an allergic reaction.
Other side effects are possible with this or any medication. Be sure to report unexpected new symptoms to your healthcare provider. Whether they are caused by the antibiotic or by the illness getting worse, unexpected symptoms are important to report.
Get Dr. Greene's Wellness Recommendations