Comfort Curry Babyfood Recipe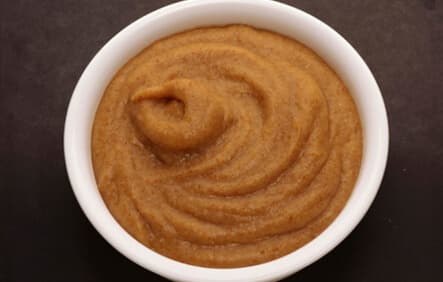 Combining carrots with curry babyfood not only tastes great, but the wonderful orange color is very appealing. This combination of spices is a great way to introduce complex flavors that your little ones can enjoy in other dishes as they grow up.
Comfort Curry Babyfood Recipe Summary
Cuisine: Indian
Course: Baby Food
Skill Level: Easy
Ingredients
1 Tbsp carrots
1 Tbsp yellow bell pepper
1/3 cup papaya
2 Tbsp Chickpeas
1/8 tsp coriander
1/8 tsp turmeric
1/8 tsp garlic powder
Dash dark mustard seeds
Dash chili powder
Nutritional Information
Calories: 298
Protein: 14 g
Fat: 14 g
Sodium: 341 mg
Carbohydrates: 37 g
Fiber: 18 g
Sugar: 7 g
Directions
Steam carrots and bell peppers until tender.
Add papaya and cooked chickpeas.
Add curry spices and let stand for 5 minutes to absorb the flavor.
Puree the veggie mixture to desired consistency.
Get Dr. Greene's Wellness Recommendations